New Perspectives on Conflict and Ireland in the Nineteenth Century
University College Dublin (UCD)
Friday 24th – Saturday 25th June 2022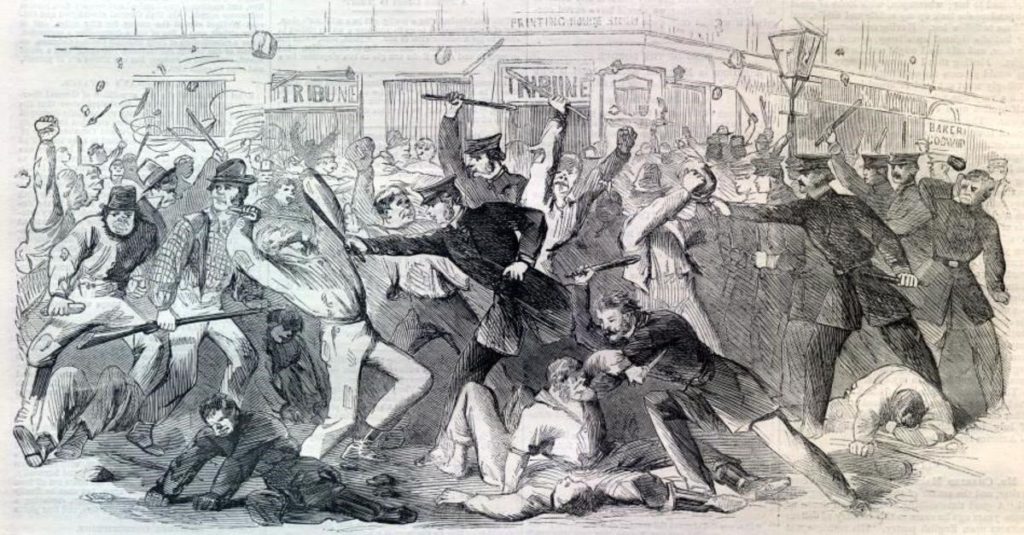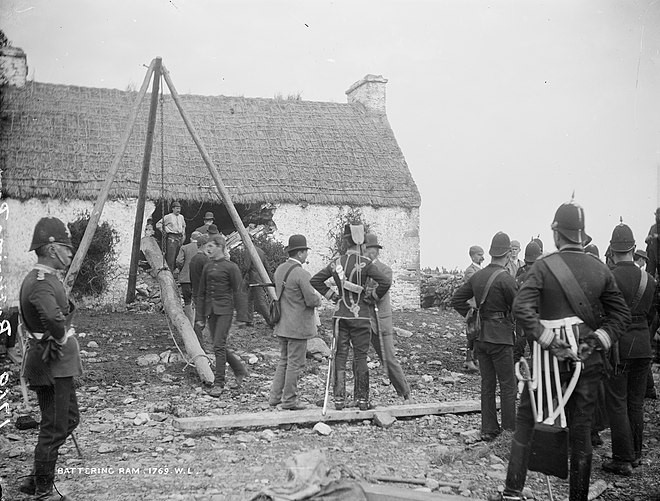 Theme / Call for Papers
Conflict is a well-trod theme in the study of nineteenth-century Ireland and 'the Irish'. While this is especially true in the more traditional areas of politics, religion, and the military, conflict was equally manifest in every arena of Irish people's life, both in Ireland and abroad, including in areas such as gender, class, culture, and identity in domestic or personal spaces, institutional life, education, and medicine. Wishing to bring together and promote new perspectives in nineteenth-century Irish studies, this conference invites papers from researchers based around the world and in all disciplines that engage with the manifestations, representations, and history of conflict, as well as the debates around the same, relative to Ireland and Irish people in the nineteenth century. It especially seeks contributions from the fields of archaeology, geography, law, literature, language, theatre, history, and material and visual culture, as well as contributions that take interdisciplinary approaches.
Within each of these areas, the conference encourages, where possible, engagement with or consideration of international and transnational aspects. With a massive and widely distributed diaspora, especially after 1845, coupled with an increasingly educated population and ever-growing newspaper and periodical industry in Ireland, 'Irish' people, both born in Ireland and not, became equally engaged with conflict in spheres beyond the Irish landmass from Italy to the United States. This could on occasion even impact society back in Ireland.
Papers are invited that look at:
the significance of form, mode, genre, etc. in representing and negotiating conflict. These can come from all cultural disciplines, including the visual arts. Such papers might seek to explore representations of conflict in fiction, art, music, drama, etc. or how different forms of conflict permeated, influenced, and were influenced by popular culture, such as literature, ballads, etc.
conflict in the courts from the personal level to the political. The former comprising family conflict (marriage breakdown, domestic abuse), civil conflict (disputes over property, wills, land, commercial cases), employer-employee conflict and criminal conflict (petty or localised violence, feuds, gangs, intimidation). Amongst these would be found the contested issues of land agitation and tithes.
other legal aspects, which overlaps with so many other areas such as policing, crime, politics, diplomacy, religion, business, workers' rights, gender issues, incarceration, imperialism, etc., is also encouraged.
conflict in the home, among genders or generations; medical violence; incarceration; violence on the young; domestic and/or sexual violence.
new perspectives to the themes of agrarian and sectarian violence and conflict.
the administration of 'justice' (or 'rough justice') might also be engaged with, particularly that associated with secret societies.
local and parliamentary elections might be discussed, as many gave rise to both violence and recourse to petitions.
the multifarious presence of Crown Forces in Ireland: the British Army, Royal Navy, the Militia, Coastguard, Royal Naval Coast Volunteers, Royal Naval Reserve, and even the police forces. Presentations may consider the impact of these Forces on popular and material culture, newspaper editorials, literature, painting, sculptures, and plays. Geographers and archaeologists may speak on the many sites and structures associated with a military presence that were both permanent fixtures of the Irish landscape and sites of contention and conflict.
other areas that might be engaged include personal (or inner) conflicts, cultural conflicts, as seen in the areas of literature, theatre, and sport, during the Gaelic Revival, or the conflicts between cultural and political activism.
The 2022 SSNCI Conferences offers a unique opportunity to explore conflict as a critical lens and to bring together not just researchers from a range of disciplinary backgrounds and international and transnational perspectives. Papers are invited from researchers based around the world and in all disciplines that engage with the history of conflict relative to Ireland and Irish people in the nineteenth century.
Click here for the conference Call for Papers.
Keynotes
Dr William Jenkins (York University, Canada)
Dr Máire Nic an Bhaird (Maynooth University, Ireland)
Dr William Butler (National Archives, Kew, UK)
Accommodation and Transport
Belfield Campus is accessible from Dublin Airport and Dublin City Centre by taxi and several bus route, including the Air Coach, direct from Dublin Airport. It is also located close to rail services and adjacent to the N11 dual carriageway, which links to the M50 Motorway.
Thanks to the 'Summer at UCD' office, on-campus accommodation will be available to conference attendees at a rate of €75 per night. Attendees can book their room by clicking here.
Please note, all delegates are required to pay in full when they make the booking, so please do not make the booking until you are certain of your attendance. All matters relating to on-campus accommodation are handled by UCD Accommodation Team via the booking page.
Alternatively, accommodation can also be purchased at multiple hotels and guest houses located conveniently located near to UCD. Hotels in bold are most likely to have the best rates. These include:
Ballsbridge Area (to UCD via No. 46a or 145 bus – stop at UCD overpass)
• Clayton Hotel, Ballsbridge
• Herbert Park Hotel, Ballsbridge
• Sandymount Hotel
Stillorgan Area (to UCD via No. 46a or 145 bus – stop at UCD overpass)
• St Helen's Radisson SAS
• Tablot Hotel Stillorgan
Donnybrook Area (to UCD via No. 4 or 7 bus – stop at Booterstown (and walk 20 mins via Trimleston Road))
• Clayton Hotel, Burlington Road (off Upper Leeson Street)
• Hampton Hotel, Morehampton Road (Donnybrook)
• Donnybrook Hall (Donnybrook)
• Leeson Bridge Guesthouse (Upper Leeson Street)
Baggot Street Area (to UCD via No. 39a – stops in UCD)
• Mespil Hotel, Grand Canal Road (off Upper Baggot Street)
• Lansdowne Hotel, Pembroke Road
• Pembroke Townhouse, Pembroke Road
Conference Registration
Registration costs:
                           Waged                      Unwaged/Postgraduate
Two Days             €75                           €37.50
One Day               €40                          €20
Please click on the relevant registration fee below to open a separate PayPal page to register:
Conference dinner:
A dinner for the conference delegates will be hosted on the evening of Friday, 24th June at the UCD Club. Full details available from the Conference Co-ordinator, Dr Paul Huddie (ssnciconference22@gmail.com).
Conference programme:
Please click here to view the conference programme.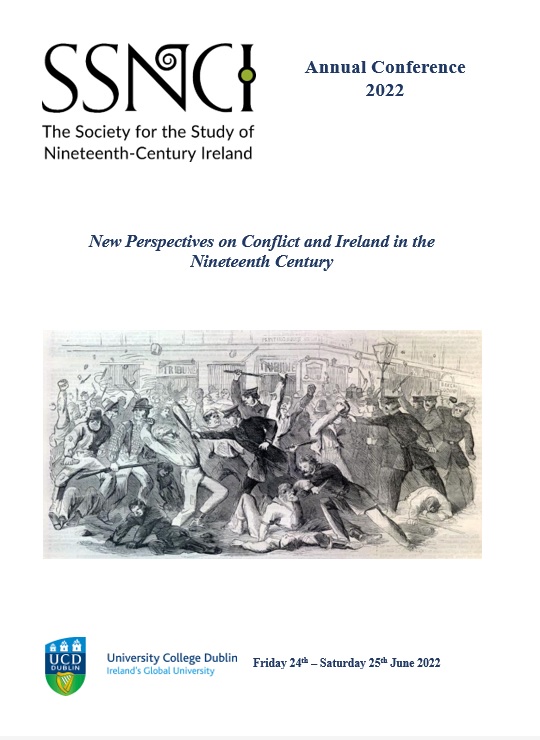 Covid-19 guidelines:
Please note that as this will be an in-person event, proof of full Covid-19 vaccination will be required from all speakers and attendees at the time of registration at UCD, Dublin.
Venue and Supporters
The 2022 conference will be hosted at UCD, Dublin, with the kind support of UCD School of English, Drama and Film; UCD School of Irish, Celtic Studies and Folklore; UCD Sutherland School of Law; UCD School of Geography; UCD School of Archaeology; UCD School of History; and UCD Humanities Institute.
Call for Papers
Please email 250-word abstracts and 50-word bio to Dr Paul Huddie (ssnciconference22@gmail.com) for consideration no later than 28 February 2022. We are eager to consider papers from a wide variety of disciplines (in keeping with the Society's mission of interdisciplinarity), and from new and established scholars from the academy and other professions.
Two Bursaries of €150 will be provided on a competitive basis to postgraduate, early-career researchers, or independent scholars for whom another source of funding is not available for travel expenses. Please mention if you wish to apply for a bursary when submitting your abstract.
Organising committee: Dr Paul Huddie (UCD Humanities Institute); Dr Niamh Howlin (UCD Sutherland School of Law); Dr Cathal Billings (UCD School of Irish, Celtic Studies and Folklore); and Dr Arlene Crampsie (UCD School of Geography).
Contact:
Dr Paul Huddie (Conference Co-ordinator): ssnciconference22@gmail.com