The membership of the SSNCI includes many internationally leading researchers within Irish studies. Together their research represents the cutting-edge of our current knowledge within the field, and their publications help shape future research agendas.
In order to share recent publications, exhibitions, media broadcasts, catalogues or other outputs, we invite current SSNCI members to send an email to Richard Butler (richard.butler@mic.ul.ie)  with the full citation and an image for books or exhibitions in order to have it listed here.
2022 Publications
Tricia Cusack, The Reading Figure in Irish Art in the Long Nineteenth Century (London and New York: Anthem, 2022)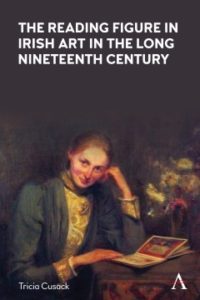 The reading figure has been a recurrent theme in Western art, especially from the nineteenth century. This book explores different values ascribed to reading and contemporary constructions of the reader in Ireland in the long nineteenth century. It examines Irish portraits in which figures are depicted reading or holding a book. 'Irish art' here refers to work framed in some way by experience of Ireland and its history, culture, and politics. The book argues that in a patriarchal society, imperial and nationalist ideologues alike tended to devalue reading, especially fiction, as an unmanly occupation and men shown reading may fail to embody a manly attitude. However, the spread of the novel, and the introduction of 'silent reading' allowed women of the middle and upper classes, often Anglo-Irish, to engage with a range of imaginative reading materials away from patriarchal surveillance. The book shows how visual images of such women readers in Ireland drew on and contributed to the transnational emergence of the "New Woman".
Click here for more information and to purchase a copy.
2021 Publications
Mathieu W. Billings and Sean Farrell, The Irish in Illinois (Southern Illinois University Press, 2021)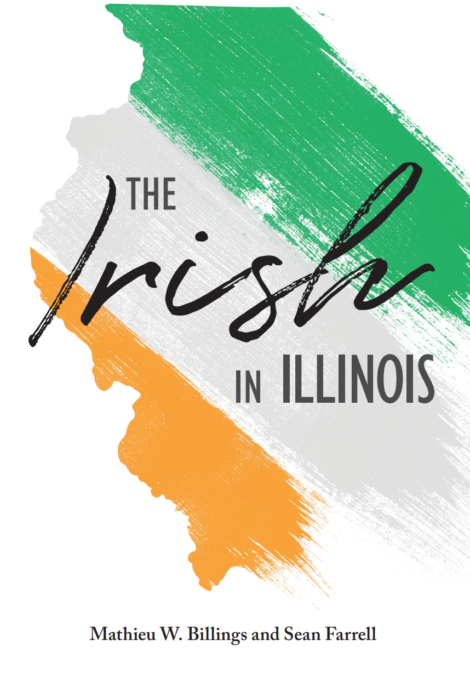 See Southern Illnois University Press for more details.
2020 Publications
Alice Johnson, Middle-class life in Victorian Belfast (Liverpool University Press, 2020)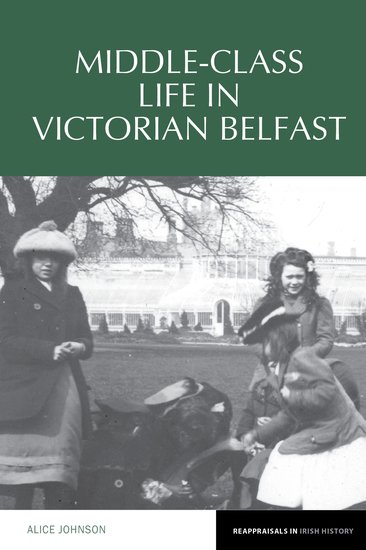 See the Liverpool University Press website for more details.
2019 Publications
Mary Breen, Waterford port and harbour, c.1815–42: Shaping the port (Four Courts Press, 2019)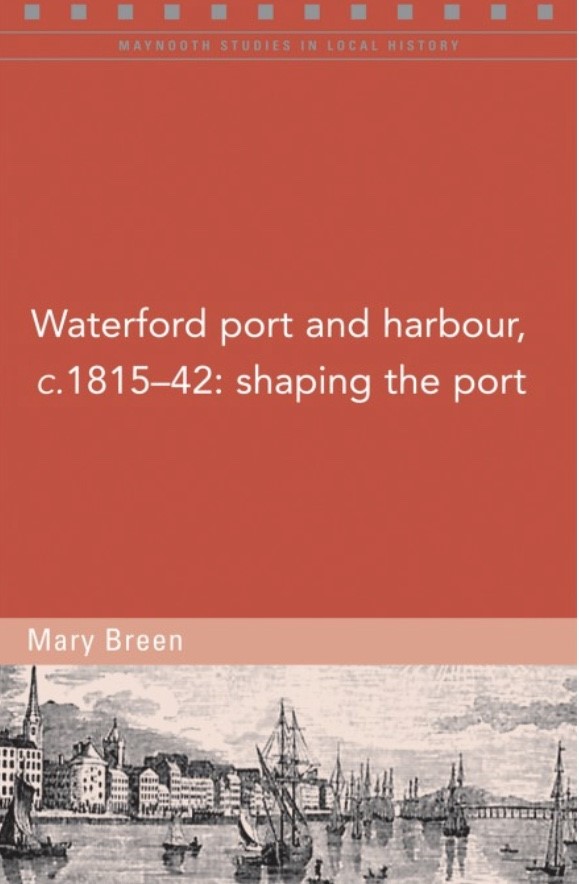 See the Four Courts Press website for more details.
Mary Hatfield, Growing Up in Nineteenth-Century Ireland: A Cultural History of Middle-Class Childhood and Gender (Oxford University Press, 2019)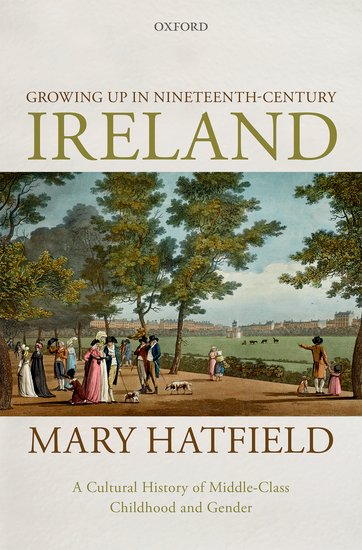 See Oxford University Press's website for further information.
Paul Huddie, 'Ireland and the first media war: digestible, cultural engagements of the Crimean War 1854-6', Ex-centric Narratives: Journal of Anglophone Literature, Culture and Media, vol. 2 War in Culture (Dec.) 2018,  pp 61-75. e-ISSN: 2585-3538
Paul Huddie, 'The Soldiers' and Sailors' Families Association and the separation women of Dublin in 1914', Dublin Historical Record, lxxi, no. 2 (Autumn/Winter) 2018, pp 185-201 ISSN: 0012-6861
Patrick Maume, "The Ocean of Truth: Atlantic Imagery in Emily Lawless's Major Lawrence FLS (1885) and Grania: The Story of an Island (1892)" in Matthew Kelly (ed.) Nature and Nineteenth-Century Ireland (Liverpool UP, 2019).
Niamh NicGhabhann, "A development of practical Catholic Emancipation": laying the foundations for the Roman Catholic urban landscape, 1850-1900′ Urban History, Vol. 46, (1) 2018, pp. 44-61 (https://doi.org/10.1017/S0963926818000226)
2018 Publications
Patrick Maume, 'An Irishwoman of letters between Newman and Wagner: Geraldine Penrose Fitzgerald (1846-1939): her literary, religious, and political career,' Proceedings of the Royal Irish Academy: Archaeology, Culture, History, Literature Vol. 118C (2018), pp. 299-305.
Susan O'Regan, Music and Society in Cork: 1700-1900 (Cork University Press, 2018)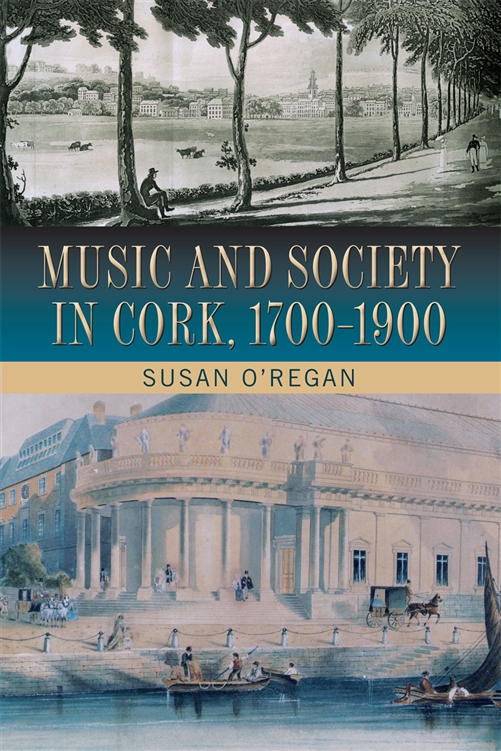 See the Cork University Press website for more details.