The Society for the Study of Nineteenth-Century Ireland
Twenty-Seventh Annual Conference
–
Dreams of the Future in Nineteenth-Century Ireland
–
Centre for Urban History, University of Leicester
Thursday 27th – Friday 28th June 2019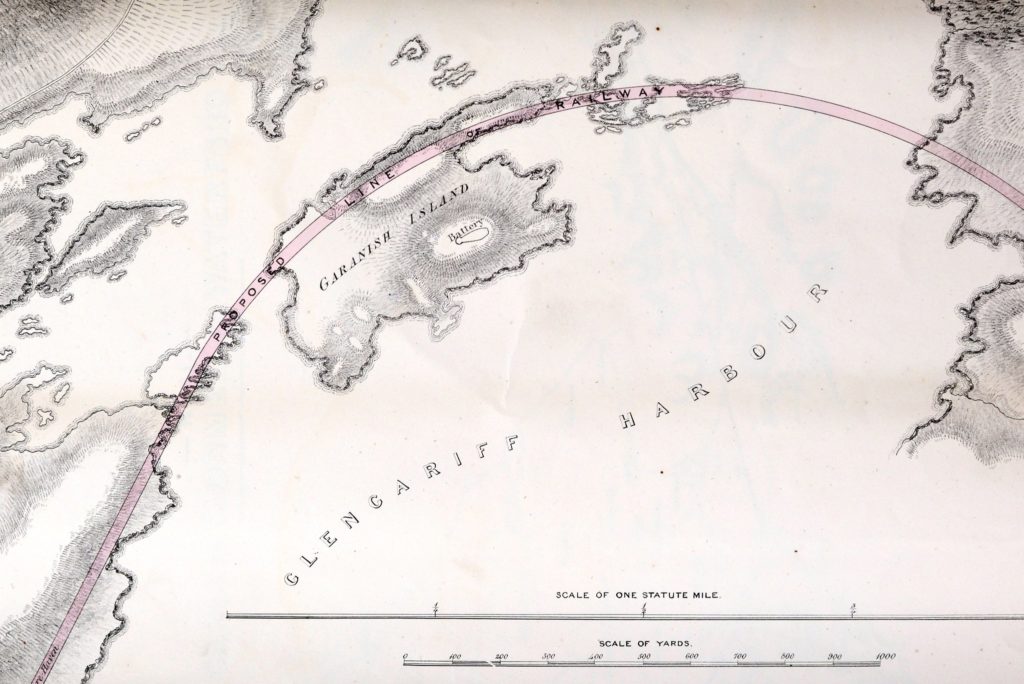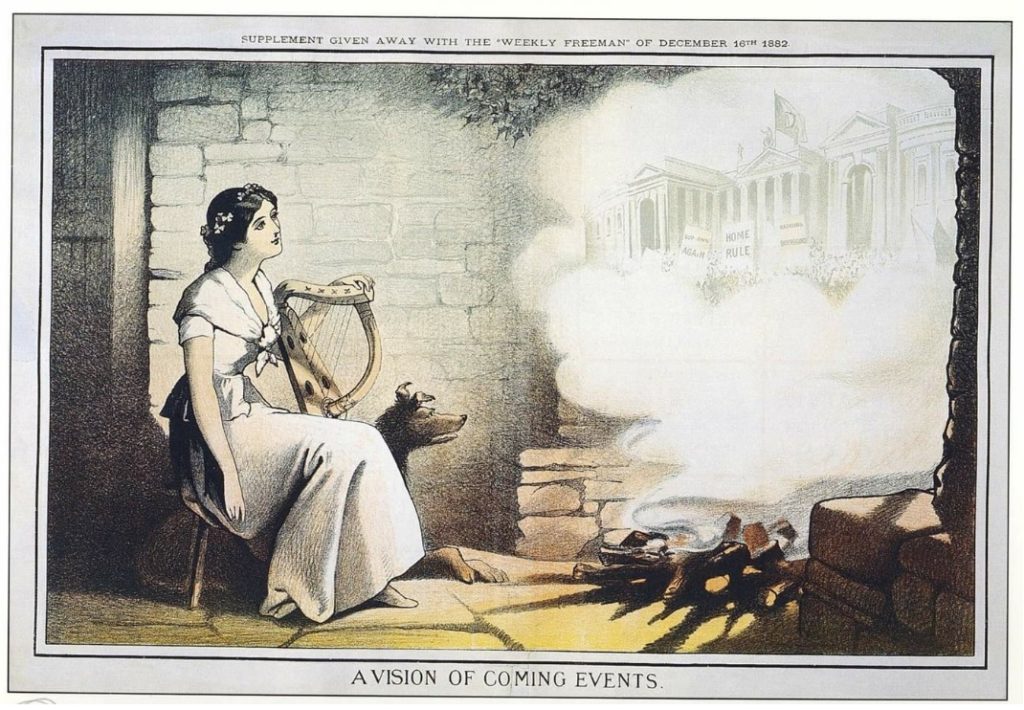 Theme / Call for Papers
This conference will consider the history of the future in nineteenth-century Ireland. We are looking for papers that address how different voices – from all walks of life, backgrounds, levels of public notoriety or obscurity – dreamed, imagined, perceived, anticipated or feared the future. How did people living in Ireland – or the Irish abroad – imagine the world of their children and grandchildren? Which utopias, dystopias or visions were projected by novelists, painters, architects, antiquarians, engineers, priests and vicars, administrators, elites both old and new, the young and old, those of different gender and sexual identities, and others still? We seek proposals for papers and panels that address how the future was conceptualised and understood in different cultural settings, how it shifted in relation to the present and to the past, and how it was instrumentalised for political, religious or other social agendas. What, if anything, was distinctly 'Irish' about Irish visions of the future and how did they relate to other transnational influences? The future has proved a rich source of historical enquiry in recent years. Much writing has focused on the twentieth century, particularly in modern British studies. This conference will consider the history of the future in Ireland's long nineteenth century, c. 1790-1914. Topics that could be explored include:
Visual representations and depictions of utopias, dystopias, and visions of the future
How Irish writers imagined the future, in different genres and for different audiences
The future as it appeared before, during, and after the Great Famine
Millenarianism and prophecies
Feminist futures in Ireland and of Irish people
Political visions of Ireland and its status under the Union
Urban vs. rural futures
The instrumentalisation of the future by different voices for varying political, religious or other social purposes
How the future was debated in different languages, including Irish language sources that considered the future of the Irish language
The 'Irishness' (or not) of Irish projections of the future
Dissonance, conflict, parallels, and contradictions within the rhetoric of Irish dreams
Architectural, engineering and administrative visions of modernisation, anglicisation, and modernity
Projections of scientific or medical advances and their relationship to Ireland or Irish people
The historiography of the future in Irish studies
How Irish voices understood earlier projections and visions of the future in their own time
Radical nationalisms and different understandings of the future
Transnational perspectives, including that of the Irish abroad and their view of Ireland's future
Cultural studies of predicting the future and of those who did the predicting
Individual visions vs. those of associations or institutions
===
Keynotes
Livia Hurley (University College Dublin)
Heather Laird (University College Cork)
James Kelly (University of Exeter)
===
Accommodation and Transport
There are a variety of accommodation options in Leicester. The train station is a 10-minute walk from the University and there are many hotels within easy walking distance. Close to the University there is the Belmont Hotel on New Walk. Closer to the train station there is the ibis Leicester City Hotel, the Premier Inn, and the Mercure Leicester Hotel. There are also a broad range of quite good-value Airbnb options near the University.
Leicester is about 1 hour north of London by train. It is worth purchasing advance tickets as the standard open returns are very expensive. Leicester is 50 minutes by train from Birmingham, and about 2 and a half hours from Manchester by train. If you are taking a flight, there are three convenient options:
Birmingham Airport. Good train connections to Leicester via Birmingham New St.
East Midlands Airport. Bus (£8) or taxi (£25), about 40 minutes to Leicester. If booking a taxi, the best value is with Club Taxis (must be booked in advance).
Luton Airport. Good train connections, about 1 hour to Leicester.
===
Conference Registration
Registration costs £75 (waged)/£50 (unwaged).
Please click here to register.
The optional conference dinner will be at the award-winning south Indian Kayal Restaurant on Granby Street, Leicester, on Thursday, 27 June 2019 at 7:45pm. If you have registered for the conference you will have received a separate invoice for the conference dinner (€36/£30) – please contact Dr Richard Butler (below) if you have not received an invoice.
===
Conference Programme
Please click here to download the final version of the conference programme (there may be last-minute changes to this programme).
===
Contact
Dr Richard Butler, University of Leicester (rjb86@le.ac.uk)