Professor Olwen Purdue (2018-2022)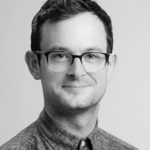 Dr Ciaran O'Neill (2014-2018) 
Dr Ciaran O'Neill is Ussher Assistant Professor in Nineteenth-Century History at Trinity College Dublin. His research interests include elites and elite education, Irish literature 1890-1940, and public history. Recent publications include Catholics of Consequence: Transnational Education, Social Mobility and the Irish Catholic Elite, 1850-1900 (Oxford, Oxford University Press, hbk 2014, pbk 2016) and a special issue of Éire-Ireland, edited with Enda Delaney, 'Beyond the Nation: Transnational Ireland', Éire-Ireland 51/1&2 (Spring/Summer, 2016), 280pp. In 2014 he was a Visiting Marie Sklodowska Curie Fellow at the University of São Paulo and in 2018 a Burns Visiting Scholar at Boston College.
Dr Ciara Breathnach (2010-2014) 
Dr Ciara Breathnach is a lecturer in history at the University of Limerick. Her research interests include Irish socio-economic, cultural and health histories. She is Principal Investigator on Irish Record Linkage 1864-1913.  She is a Fellow of the Royal Historical Society. Publications include The Congested Districts Board of Ireland, 1891-1923, poverty and development in the West of Ireland (Dublin, 2005).
Dr Laurence M. Geary (2006-2010)
Dr Larry Geary has held research and teaching appointments at the Australian National University, Canberra; University of Edinburgh, Scotland; University of Melbourne, Australia; Royal College of Surgeons in Ireland, Dublin; University College Cork.  He has published extensively on the political, social and medical history of nineteenth-century  Ireland, and on the history of the Irish in Australia. His most recent publication, edited jointly with Oonagh Walsh, is Philanthropy in nineteenth-century Ireland (Dublin, 2015).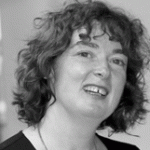 Professor Margaret Kelleher (2002-2006)
Prof. Margaret Kelleher is the Chair of Anglo-Irish Literature and Drama at University College Dublin (UCD). Her research interests include nineteenth-century literature, famine literature, cultural history, women's writings and the historical relationship between literature in English and Irish.  Prof. Kelleher is Chairperson of the International Association for the Study of Irish Literatures, and Chairperson of the Irish Film Institute.
Professor James H. Murphy (1998-2002)
James H Murphy is is Professor of English and Director of Irish Studies and the Center for Irish Programs at Boston College. He is also Professor of English at DePaul University, Chicago. His teaching is mostly on nineteenth- and twentieth-century Irish literature and nineteenth-century British literature. He has an interest both in the history of fiction and in the political history of nineteenth-century  and early twentieth-century Ireland. He also works on gender, sexuality, religion and education.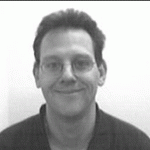 Dr Leon Litvack (1994-1998)
Dr Leon Litvack is Reader in Victorian Studies at Queen's University Belfast. His research interests include nineteenth-century British and Irish literature, Victorian art and architecture, and literature and imperialism. He is a leading scholar of Charles Dickens and has been involved in editing the author's letters and producing the authoritative critical edition of Our Mutual Friend amongst many other publications.