'Dwellings in Nineteenth-Century Ireland' is inspired by an Irish housing crisis that is currently being exacerbated by Covid-19. As Irish society ponders how to deal with a housing market that has shut out many from home ownership while leaving others vulnerable to homelessness, this conference and edited publication will explore dwellings and the concept of home in nineteenth-century Ireland, from the Big House to an Bothán; from the convent to the workhouse.
The conference has received financial support from University College Cork's College of Arts, Celtic Studies, and Social Sciences; UCC's School of English; and UCC's School of History. The virtual conference is open to the public to attend but pre-registration is required.
Keynotes include (all times Irish):
Thursday evening (7:30pm-8:30pm): Dr Mary Hatfield: "At Home at School: Irish Boarding Schools and the Architecture of Religious Education"
Friday afternoon (12:15pm-1:15pm): Associate Professor Emily Mark-Fitzgerald: "Eviction and the Magic Lantern: Surveillance, Dwelling, and Destruction in 19th Century Ireland"
Friday evening (5:15pm-6:30pm): Dr Maureen O'Connor: "Dwelling and Animality in Nineteenth-Century Irish Literature"
A copy of Conference Programme is below.
'Dwelling(s) in Nineteenth-Century Ireland'
University College Cork, 24-25 June 2021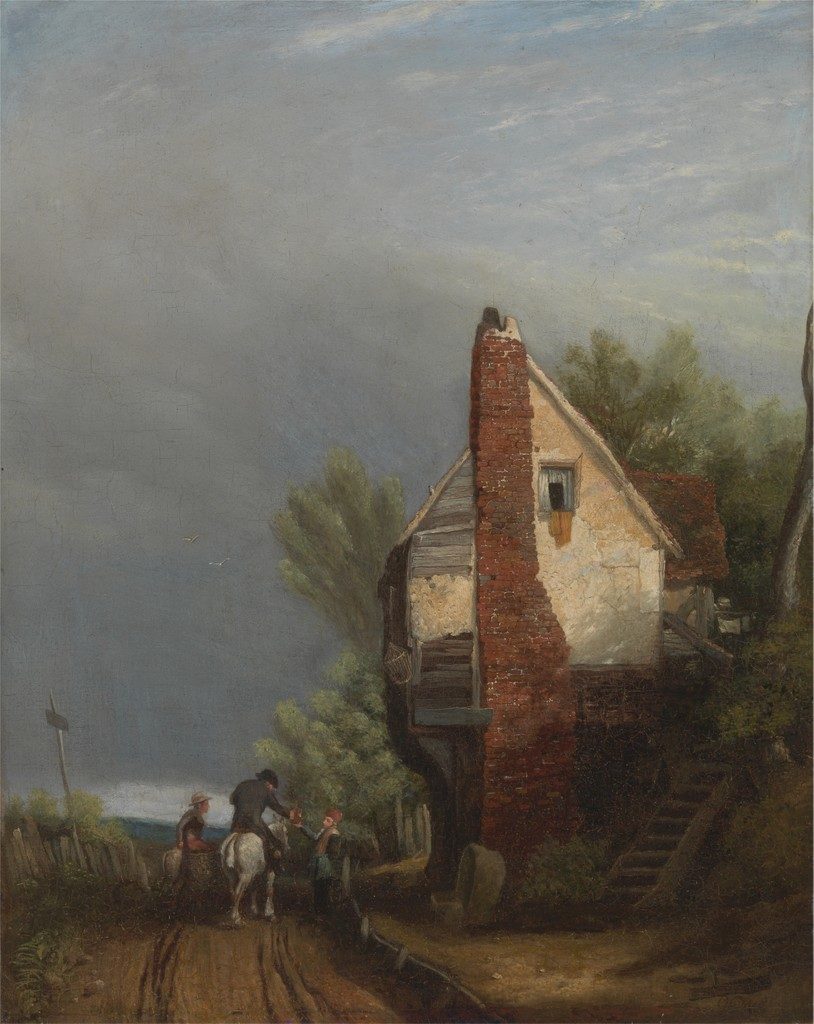 Dwelling(s) in Nineteenth-Century Ireland Conference Programme
Day 1: Thursday 24 June 2021 (all times Irish)
11:00-11:15 – Welcoming Remarks
Dr Heather Laird & Dr Jay Roszman – Conference co-organisers
Professor Chris Williams, Dean of the College of Arts, Celtic Studies, and Social Sciences
11:15am – 12:30pm – Panel 1
1A: Housing: Politics and Class
Chair: J. Borgonovo
M. Potter: "The Material Culture of an Irish MP: Robert Potter's Residence at 45 George's Street, Limerick"
C. Dowd Smith: "The House that Cobbe Built: The Philanthropic Building of Tenant Cottages on the Cobbe Estate, 1835-45"
J. O'Donovan: "Dwelling and Dissension: Housing and Politics in Cork City, 1911-14"
1B: Home and the Shaping of Identity
Chair: E. Molloy
K. Varade: "'Níl aon tinteán mar do thinthán féin': Repose and Remembrance in The Home-Life of Pádraig Pearse"
M. Nic an Bhaird & L. Mac Mathúna: "Douglas Hyde: From Tibohine to the Áras"
S. O'Brien: "The Dream of Home: Vectors of Remembrance in Irish-America"
2A: Making Space: Architecture and Interiors
Chair: R. Butler
A. Tierney: "Crafting the Home: Construction, Craftsmanship and Domestic Life in Irish Towns"
C. McGee: "Transforming the Campus Chapel: Houses of Worship in Residential Educational Institutions, 1895-1910"
N. NicGhabhann: "'I have Loved, O Lord, the Beauty of Thy House': Experiencing the Irish Catholic Church Interior, 1850-1900"
2B: Housing Conditions of the Urban/Provincial Poor
Chair: E. Penney
F. Gallagher: "Sligo: Examining the Housing Conditions of the Urban Poor (1840-1940)"
K. McCarthy: "Baile na mBocht: Reconstructing Home and Community in Mid Nineteenth-Century Blackrock, Cork"
P. Connell: "'Two Rooms Divided by a Partition': The Dwellings of the Urban Poor in Late Nineteenth Century Provincial Ireland"
2:45pm – 3:00pm – Break
3:00pm – 5:00pm – Panel 3 [4-person panels]
3A: Writing Home
Chair: M. Corporaal
C. Cusack: "Irish Dwellings in Irish-American Local Colour Fiction: Scaling 'Home' from Region to Nation"
E. Regan: "'The Measure of Disaster That is the Birth-Portion of Every Celt': The Search for Home in George Egerton's The Wheel of God (1898)"
R. Haslam: "'This Accursed Haunt': Le Fanu's 'Ultor de Lacy' (1861) and Irish Unhomeliness"
C. Morin: "'Be so good as to have the apartments prepared': Domesticity and the Irish Gothic"
3B: Families and Intimate Spaces in Institutional Dwellings
Chair: J. Roszman
A. Bhreatnach: "'Much in everyone's way': Soldier's Families in Irish Barracks 1830-60"
B. Griffin: "The Constabulary Barracks as a Dwelling in Victorian and Edwardian Ireland"
V. Pearson: "'In my Father's House are Many Rooms': Roman Catholic Charitable Institutional Dwellings in Early Nineteenth Century Cork"
T. Waters: "'No relatives or anyone…to take the slighted interest in her': Families and Patients of the Limerick District Lunatic Asylum, 1827-1900"
5:00pm – 5:15pm – Break
5:15pm – 6:30pm – Panel 4
4: Rural Dwellings in Nineteenth-Century Irish Narratives
Chair: H. Hansson
C. Connolly: "Colonial Homes and Gardens: Maria Edgeworth and the West Indies"
L. McDiarmid: "Dwelling 'Away' in Fairy Legends called by Lady Gregory in Visions & Beliefs in the West of Ireland"
N. Grene: "Living by Lough Gur"
6:30pm – 7:30pm – Dinner Break
7:30pm – 8:30pm – Keynote #1
Chair: J. Roszman
Dr Mary Hatfield: "At Home at School: Irish Boarding Schools and the Architecture of Religious Education"
Day 2: Friday 25 June 2021
9:30am – 10:45am – Panel 5
5A: Home and Social Mobility
Chair: H. Laird
P. Maume: "Making a Home after the Big House: The Wardlaws (1896) by Erminda Rentoul Esler in the Context of Literary Responses to Maria Edgeworth's Castle Rackrent"
A. Johnson: "Spreading Out: Suburbanisation and Dwelling-Places in Middle-Class Belfast"
M. Ramón: "Fighting 'Dirt, Drink and Disorder': The Dublin Artisans' Dwelling Company and the Promotion of Middle-Class Domesticity (1876-1900)"
5B: Suburban Living Space
Chair: A. Tierney
K. Milligan: "Working from Home: Walter Osborne and the Artist's Studio"
C. Heffernan: "Building your Health from Home: Home Gymnasiums in Nineteenth-Century Ireland"
S. Galavan: "From Pantry to the Parlour: Negotiating Domestic Space in Dublin's Bourgeois Homes"
10:45am-11:00am – Break
11:00am – 12:00pm – SSNCI Annual General Meeting
To participate in the SSNCI AGM, please follow this MS Teams link [separate from conference]
12:00pm – 12:15pm – Break
12:15pm – 1:15pm – Keynote #2
Chair: N. NicGhabhann
Associate Professor Emily Mark-Fitzgerald: "Eviction and the Magic Lantern: Surveillance, Dwelling, and Destruction in 19th Century Ireland"
1:15pm – 2:00pm – Lunch
2:00pm – 3:30pm – Panel 6
6A: The Material Culture of Home
Chair: S. Galavan
D. Cashman: "'Two Pint Mugs, a Pepper Caster, Seas Sand and Whiting': Reimagining a Franscican House of Refuge of the Nineteenth Century"
C. Tait: "Bringing Luck and Managing Misfortune: the Material Culture of Magic in Nineteenth- and Early Twentieth-Century Irish Houses and Farmyards"
J. McIntyre: "The Material Culture of Culinary Spaces in the 'Big Houses' of Nineteenth-Century Ireland"
E. McKee: "'The Tailors and Shoemakers Generally Went from House to House in Those Days': Travelling Tailors and Shoemakers and the Making of Apparel in the Rural Irish Dwelling, 1850-1900"
6B: Unsettlement
Chair: C. Morin
M. Corporaal: "Home is Where the 'Sombre Bogs' are: Soil and Dwelling in late Nineteenth-Century Local Colour Fiction"
P. Bethel: "'Hold Manfully onto your Farms': Gender and Resistance During the Irish Land War"
A. McKay: "'Hulking, as a Profession?' Irish Convicts in Bermuda, 1823-1863"
3:30pm – 3:45pm – Break
3:45pm – 5:00pm – Panel 7
Panel 7: Home, Contagion and Death
Chair: A. McKay
C. Walsh: "To Dwell on Inishkea: Thinking About the Political Significance of an Island Home in a Time of Contagious Disorder"
O. Fitzpatrick: "Picturing Patients: Cork Street Fever Hospital, Photography and Childhood in Late Nineteenth Century Dublin"
S. Farrell: "'Our wee Jack is gone': Writing a Child's Death in South Down"
5:00pm – 5:15pm – Break
5:15pm – 6:30pm – Cocktails, Keynote #3, and Closing
Chair: H. Laird
Dr Maureen O'Connor: "Dwelling and Animality in Nineteenth-Century Irish Literature"